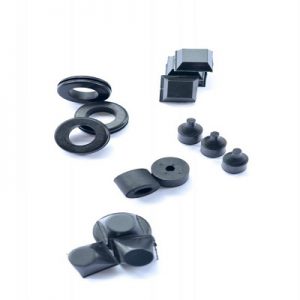 We are a distributor of high quality molded and extruded rubber products. We offer everything from grommets, recessed bumpers, and O-rings to bushings, bumpons, crutch tips, and U-channel.
View Our Material Properties & Selection Guide
Rubber Products Online Catalogue 
If you cannot locate a standard part in the on-line catalog, you can spec it out here. We will respond with the closest stock part or let you know if a custom tool would be necessary.